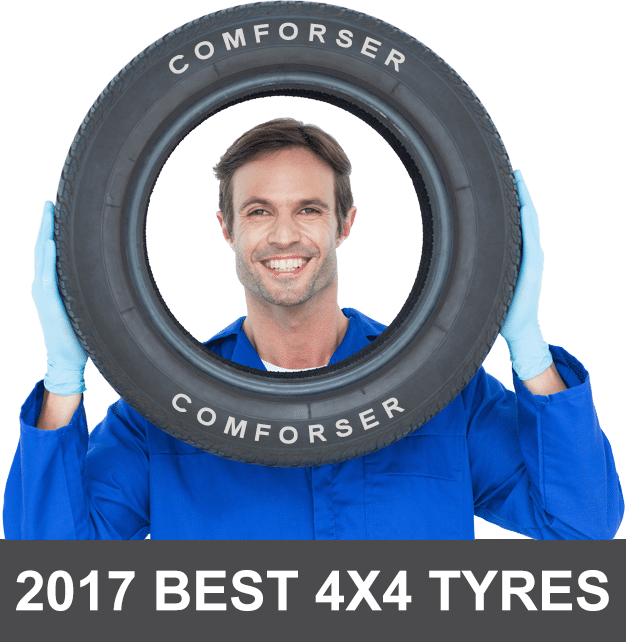 About Comforser Tyres Australia
Comforser Tyres Australia supplies the world's best brands and tyres at competitive prices. With such great facilities that we provide, there is not much extra expense that the customer has to incur. You will probably get a free service at your home and there is not much cost that you have to bear for any of the services that we provide. It doesn't cost you more than at a regular tyre shop or garage. Since this new concept to Brisbane. It expected to be a success. If you facing an issue with your tyres or the damage tyre to taken out for a road trip. Then you just a call away from getting a great deal for your car.
Finally Best Comforser Tyres Products Available in Australia
Comforser brings you the best of high performance tyres. Before purchasing one, you need to know how performance tyres are …
Check out our variety of Comforser light truck and SUV tyres in a highway, all-terrain or mud tyre tread. All these tyres engineered to maximize …
The CF 300 line of commercial vehicle Tyres feature a wide tread design for stable handling and increased mileage. …
Above All, You Can Get Your Comforser Tyres Changed in Just 3 Quick & Easy Steps.
Step 2: Book A Time
Our technician will call you to confirm booking for quote and a time & location that is suitable for you.
Step 3: We Come To You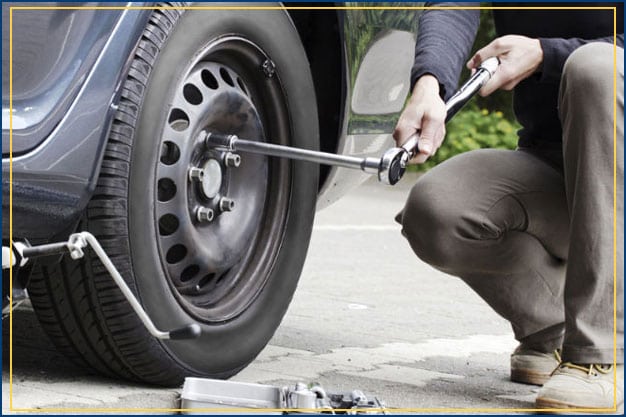 At the planned time, our tire specialist will come out to you and change your tires.
Comforser Launched in Brisbane to Become Australia's Largest Mobile Tyre Network
First of All, Comforser discourages the traditional method & hassle of buying tyres from the shop. and then getting them fitted. Therefore It brings tyres to the customer at their doorstep. Allowing them to conveniently fitted at thier home. While mobile tire servicing a new concept for Australians. People from USA and Europe have using to the chaos free service for long to make their tyres changed at home or work.
Buy New or Used Comforser Tyres Online in Australia
Buy New Tyres from Comforser rather then buy the Old one if money is not a concern. It's because of the people that are demanding this service in Brisbane on a large scale and this extensive demand has persuaded us to rapidly expand our business. Tired of taking your car for regular repairs and arranging the punctures fixed, Then, Comforser Tyres Australia provide you probably the best quality tyres for your vehicle. Also Our team of professionals comes at your home with probably the best that they have to offer you. So Arranging your tyres changed or fixed has never been so easy and now Comforser provides you this comfort in Brisbane.
Find the perfect Comforser Tire for your car, truck, or SUV. Whatever the Weather, Whatever the Application.
No matter which terrain you are driving on or which condition you are in, our high-quality tyres ensure you a smooth drive whether you're on road or off-road. We stock probably the best brands of tyres and provide you facilities at your home. Likewise make sure you provide as many details of your car as possible. Also, it is very essential to keep a spare tyre in your car and Comforser Tyres Australia come to your rescue for that as well. because we have all the major tyre brands available so you can forget the hassle of visiting tyre shops or calling dealers.
What kind of tyre is the most appropriate for my vehicle?
First of All, the kind of tyre that you must choose for your vehicle entirely depends upon the surface you drive on or the condition you drive in. Comforser has a wide variety of tyres for all your requirements.
Can I fit tyres of different dimensions in my vehicle?
For your safety and better life of the Tyre. We would probably suggest you to get tyres that precisely fit for better performance.
What is the correct pressure for tyres?
The information about the correct pressure will be provided by the manufacturer. Hence, The maximum pressure mentioned for the tyre should be avoided to prevent accidents or a blowout.
When should I check the pressure of the tyres?
You must check the tyre pressure more often to ensure the tyres are neither too inflated nor too deflated. Similarly to increase the life and performance of tyres, you must regularly keep a check on the pressure of the tyres.
What is the average life of a tyre?
It depends on the type of tyre and the conditions you drive in. You can probably increase the life of a tyre by regularly checking the air pressure and rotating them more often.
Will over inflation burst my tyre?
No. Over-inflation can burst the tyre if taken on rough roads or driven through some sharp objects. Also make sure the pressure of tyre is rightly set according to the terrain and conditions.
How are high performance tyres different from passenger tyres?
High-performance tyres are engineered to focus more on speed than on the life of the tyre. So, They are made with better drainage and for easy handling of the car.
Can I fit two different front and rear tyres?
Comforser offers you a range of tyres that are designed to create a balance between the rear and front tyres. Also, We would strongly suggest you to not use two different types of tyres.
How are tyres priced?
Tyres are priced according to the type, size, and design. Therefore We have a range of tyres for you to choose from.
Do you have only car tyres?
No. Comforser Australia also has the truck, SUV and Van Tyres of different types and sizes.